Shirt Fits
The free custom shirt usually fits the first time around (we're currently batting .650). Let us know by responding to our follow up email or message us directly to start curating your fabrics and styles.
Shirt Does Not Fit
If the shirt does not fit, use the prepaid return label to send it back to us and we will alter it for free.
Send us a description of where to adjust the fit, a picture of yourself wearing it and of the measurement card with new measurements as needed. We turn around all alterations within 48 hours and ship the shirt right back to you.
CONFIRM STYLES
We hand pick three fabrics and styles based on your style guidance, look and lifestyle.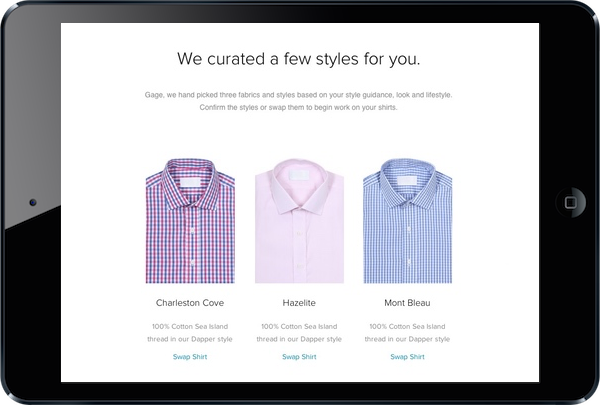 SWAP STYLES
You can swap any or all of the shirt fabrics and styles until all of them match your taste.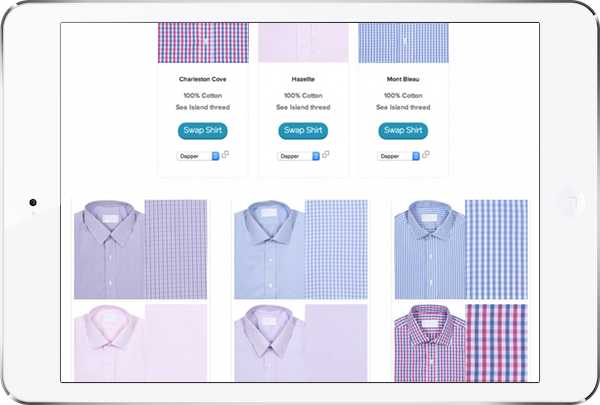 After you have verified your fit and confirmed the shirt fabrics and styles, we then charge your card as we begin work on your hand made, custom shirts.
Get Shirts
Your first shirt box will arrive in three weeks. You only receive shirts in a fit, fabric and style you want. As a result, we've had zero returns.

Repeat
Going forward, we will hand pick three new shirt fabrics and styles every other month. You can review these styles online and confirm, swap or skip the box. You are never locked into receiving shirts you don't need.
As your personal stylist, we track your satisfaction with the styles we select and note any styles you swap in order to improve our selections over time.
International Only
Please note that import duties, taxes and charges are not included in the item price or duties due unpaid (DDU). These charges are the buyer's responsibility. Please check with your country's customs office to determine what these additional costs will be prior to purchase. By signing up, you agree to these additional Terms of Use.
Prices in US Dollar. We only ship internationally to Canada at this time. International boxes include 4 custom shirts for $350.