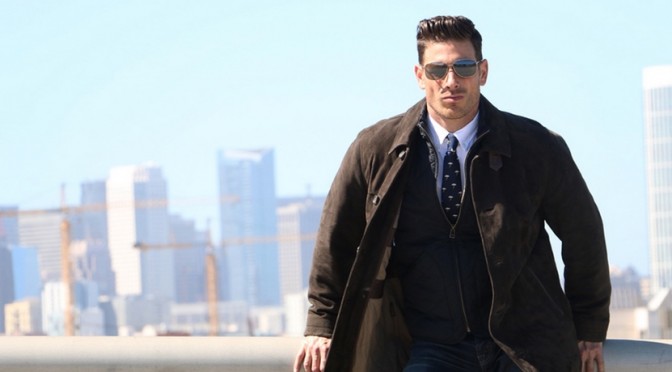 Golden Bear is a family-owned business out of SF that makes quality American sportswear in classic styles. They also have a made-to-measure service. This is rare for heritage brands, but a welcome option since many feel like parachutes, not well-fitting jackets.
Speaking of, these guys provided the pilots of the Flying Tigers, Hellcats, P-38s and The Flying Fortress their fighter and bomber jackets during World War II. Their history is impressive, starting in 1922 by catering to dock workers, moving on to pilots, then bands including The Grateful Dead and The Doobie Brothers and all the way up to Presidents, Heads of State and Dignitaries throughout the world.

Their military lineage continues with English Mallalieus wool jackets designed for U.S. Naval officers. They also have a nice mix of leather and suede jackets and have moved to a more modern cut, though for most styles it's clear you're getting a heavy jacket, not necessarily a slim silhouette.
These guys aren't taking home any awards for the website design, but again, that's not what you're buying.
Here is a lineup of the styles we liked the most.