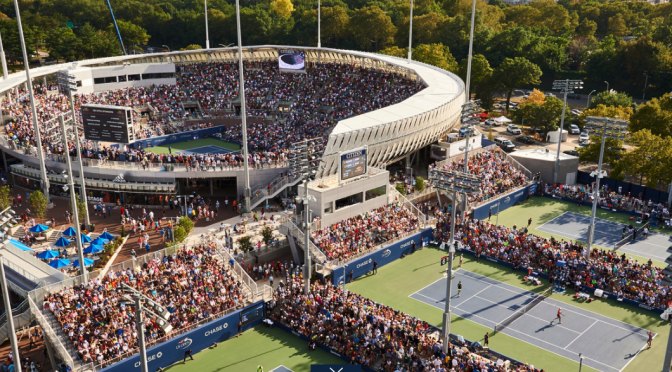 The US Open is an experience. I didn't know that when I was an analyst / associate only looking for big names in Arthur Ashe at night.
Now I do, and I recommend making tennis fun again (or for the first time) by making a day of it. USTA has 17 courts with action during the first week, so just like March Madness in Vegas, you can jump around to the action you want to see. Plus like Vegas, refreshments are easily accessible.
Unlike Vegas, there are tennis people. The ones from a 90′s polo catalog. But they secretly want tennis to be fun too and you're cheering and clever chants are what they've been waiting for since John McEnroe retired.
To make the US Open worth playing hooky, tailgate rooftop style before heading out, rep some USA gear and bring a change of clothes to class it up at night for an evening dinner.
See photos of US Open to make up your mind.