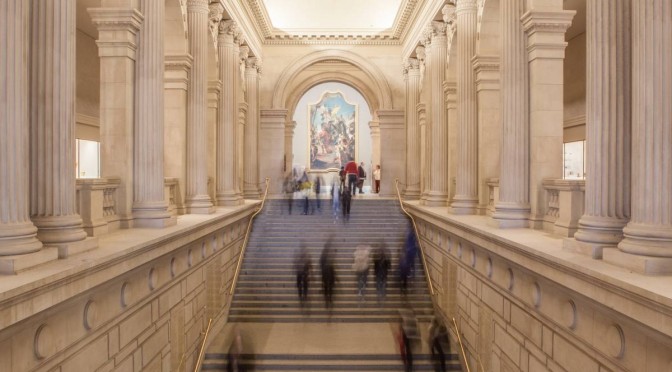 The Met is the best way for New Yorkers to "get out of the house" every winter. It's a great date spot and with over 2,000,000 square feet, you'll never tire of it. Check out current and upcoming exhibitions; it's easier than you think to visit the Met and never even enter the permanent galleries.
New York is the Rome of today. Yeah, I said it. And with that comes the world's best museum. To live here and not take advantage is simply selling yourself short. And whether it's a genuine desire to learn more or simply convince your date that you're learnid, we're not here to judge.
Speaking of judging, might we recommend your weekender dress include a custom shirt, dark jeans, chukkas and a vest, because complaining that you're cold while viewing statues of warriors from every civilization isn't exactly manly.
The Met Breuer next door offers contemporary "art"… and for summer, check out The Met Cloisters overlooking the Hudson and truly picturesque.